Windows 10 was released in July 2015 in 7 editions. However, only two, Home and Pro, are focused on home desktops and notebooks. If you choose the simpler version, you will still not miss anything very important. So, why choose Windows 10 Pro?
If you have not yet upgraded the system with Windows 10 Pro, here we give you several reasons to buy product key for Windows 10 Pro without any more delays:
Advanced management features Network domain joining, group policy, assigned access (a function to restrict a specific user to run only a specific application), and remote desktop.
Disk encryption with BitLocker and protect sensitive data with Enterprise Data Protection (allows separating personal and professional files to prevent information leakage).
Internet Explorer in compatibility mode, aimed at companies that still depend on old pages, works correctly only with the old Microsoft browser engine.
Azure Active Directory to manage private identity directories in the cloud.
Easy upgrade to Windows 10 Enterprise (Windows 10 Home users will quickly upgrade to Windows 10 Education.
Business Store for Windows 10: A version of the Windows Store will allow companies to create sections to gather specific applications.

Which Version To Upgrade To?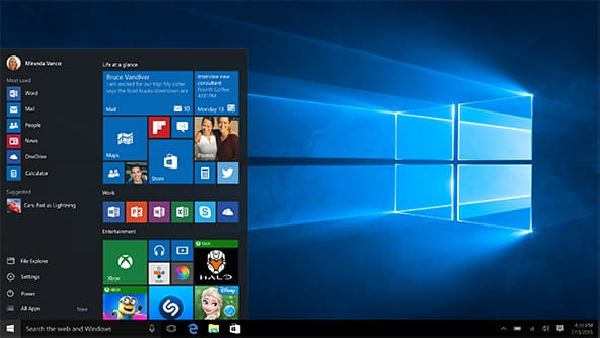 Anyone who already has a Windows 7 or Windows 8.1 license can upgrade to Windows 10. The edition you will receive depends on the edition you currently have. These are the rules:
If you have a machine with Windows 7 Starter, Windows 7 Home Basic, Windows 7 Home Premium, or Windows 8.1, you will receive Windows 10 Home;
The free upgrade to Windows 10 is for home users, so editions of Windows developed for businesses, such as Windows 7 Enterprise and Windows 8.1 Enterprise, are not eligible for the upgrade.
If you have a machine with Windows 7 Professional, Windows 7 Ultimate, or Windows 8.1 Pro, you will receive Windows 10 Pro. You can buy Product Key for Windows 10 Pro at the discounted price from turnkeypoint.com.
These are some reasons why choose Windows 10 Pro. So, what are you waiting for? Visit our site now and enjoy all the great features of Windows 10 Pro!