Microsoft Corporation has introduced Microsoft Office 2021 Professional Plus. The application contains a premium suite of all the tools and applications you need to use for your daily activities.
Summary
Office 2021 offers the most cutting-edge technology for creating documents, databases, and presentations! A one-time purchase loaded with features and guarantees that you will save more money than subscribing to Office 365. Buy affordable Office 2021 product keys from a trusted seller!
If you buy Office 2021 Professional Plus, you can get your hands on the premium range of familiar applications, making your document processing easier! Along with the classic Office applications like Word, Excel, and PowerPoint, this latest software from Microsoft allows you to access the benefits of HD video conferencing, up-to-date documents, calendars, email, etc.
Office 2021 Professional Plus offers users a lot of great features, making it the optimal choice for anyone who regularly uses Office applications. Most notably, Office 2021 Pro Plus and its other variant are a one-time release. It means, users can immediately install and access Office applications with powerful features such as:
Full Office suite capabilities
Word Real-Time Collaboration
Excel Power Query and Analysis
PowerPoint Morph transitions, and more
Furthermore, Office 2021 is potentially the last perpetual license version of Office before Microsoft permanently shifts to cloud-based Office 365 plans. Allowing users to pay one-time for all functionality with Office 2021 Pro Plus or Office 2021 Home and Business for Mac and enjoy them for many years to come. All in all, Office 2021 provides its users with plenty of benefits by offering powerful features as well as a unique one-time release option.
Office 2021 one-time purchase vs. subscription-based Office 365
If you're looking to buy Microsoft Office, you might be wondering whether you should get a one-time purchase or an Office 365 subscription. Both have their pros and cons, but we think a one-time purchase is the better option overall. Here's why:
With a one-time purchase, you own the software outright. That means you can use it for as long as you want, without having to worry about renewing your subscription or paying any additional fees. And if you ever need to reinstall Office, you can do so without having to pay anything extra.
Many people are unfamiliar with their Office purchasing options, which are either a one-time purchase or a subscription-based Office 365. The traditional one-time purchase carries with it many advantages. It allows users the flexibility to upgrade to the newest version of Microsoft Office if desired, versus being confined to the version that was originally purchased. Also, if you don't use Microsoft Office applications frequently when compared to someone who does, it makes sense for you to go for a one-time purchase since you may not need all the features included in an Office 365 subscription.
It's also important to be aware that choosing a subscription-based Office version, like Office 365, doesn't always guarantee that you have the latest version of Office apps. This is unlike if you opted for a one-time purchase of Office: once you make this investment, you will receive full options available that are part of the package. That said, choosing between a subscription and a one-time purchase really depends on how often you use certain Microsoft tools; if you need it regularly with continual updates, it might be better to go with Office 365. On the other hand, if Microsoft tools are used rarely but require frequent new features, go with a one-time purchase of Office
All in all, with a one-time purchase of Microsoft Office, you can rest assured that you have full control over your upgrade options. An Office 365 subscription, on the other hand, gives you access to the latest versions of Office apps as soon as they're released. But that also means that your subscription could go up in price over time – meaning that it may not always be the most cost-effective option in the long run.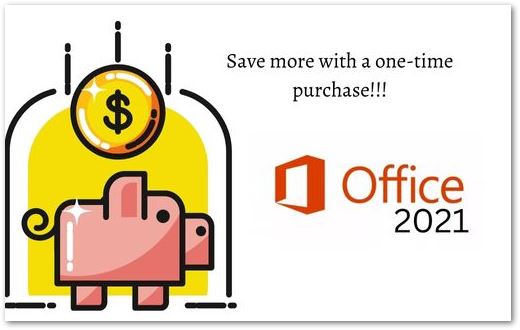 Not only is a one-time purchase a cheaper option, but you can also continue to benefit from it without having to keep paying every month or year. You own the Office app forever and know that your investment is safe and hassle-free. No need to worry about subscriptions running out or forgetting to renew them – a one-time purchase of Office helps you stay on top of your projects safely and securely.
Microsoft Office 2021 vs. older Office versions
Sure almost all Office versions are compatible with Win10 and Win11 but do they have the latest features Office 2021 has? If your computer is running on Windows 10 or 11, the optimal Office version for Microsoft's two latest operating systems is Office 2021 Pro Plus.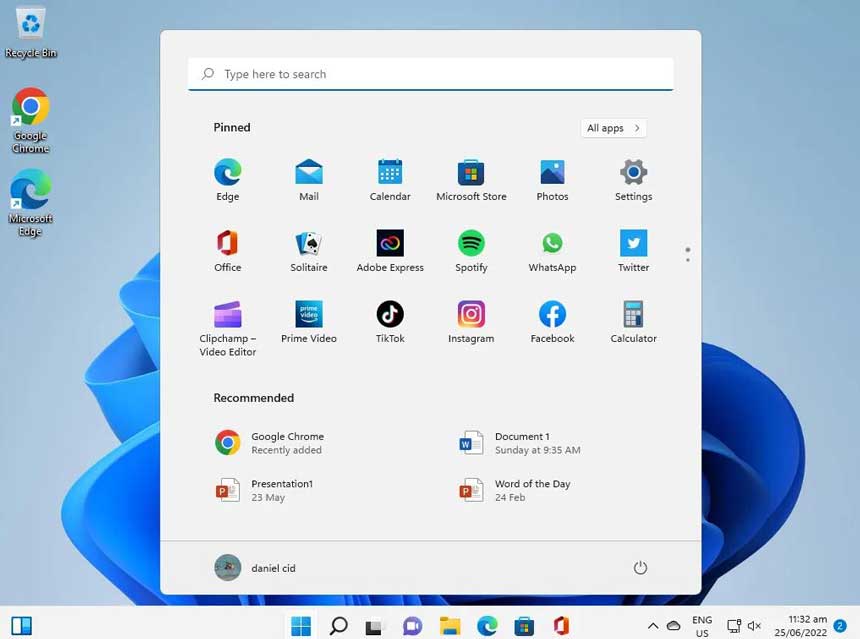 Microsoft Office 2021 represents a significant step forward from Office 2019, 2016, and 2013 in terms of both user interface and user experience. Its innovative design has been built with a focus on creating documents faster and more easily than ever before. Upon opening the Office 2021 suite, users are presented with an intuitive, sleek interface that provides quick access to all its features and functions. Combined with its powerful new tools that expand across the entire office family, office 2021 provides users with an unparalleled MS Office experience. This latest version of Office certainly modernizes the office suite to make sure it stays relevant for years to come.
Microsoft Office users will find it valuable when they switch to Office 2021. It is packed with new features and performance improvements compared to Office 2019, office 2016, and Office 2013. Notable new additions include real-time collaboration capabilities in Word, modern visuals, and faster calculation in Excel, as well as animation refinements and creative possibilities in PowerPoint. As a result, office 2021 promises to deliver enhanced productivity for Microsoft Office users everywhere.
MacOS users worry not! Office 2021 Home and Business for Mac provides powerful document-processing apps for your needs! It includes classic Office apps like Word, Excel, and PowerPoint for Mac.
This software is a must for Windows 10, Windows 11, and macOS Ventura and Monterey users. It's designed to be fully compatible with both Windows and Mac operating systems. Providing maximum efficiency and user experience regardless of platform. With this compatibility, users of Windows and macOS will enjoy the same features and benefits offered by this powerhouse software solution. From high-resolution media support to security features that keep sensitive data secure, this software is truly second to none.
Moreover, using the latest Microsoft Office may include better support for newer hardware and software, as well as improved security. Users may find that the overall experience of using Office 2021 is more efficient and enjoyable compared to older versions.
What are the latest features that make Microsoft Office 2021 indispensable?
Microsoft Office 2021 is remarkable in quite a few ways. For starters, it is a one-time release, and the rumors are that it could be the final perpetual license or the non-subscription version of the Office suite before the corporation decides to permanently leverage its cloud-based Office 365 to its customers. So in buyingOffice 2021, you will take advantage of all its features and functions! Check the list below to learn more about what is included in Office 2021.
Co-author documents With real-time co-authoring, you can work with others on the same document at the same time. There's no need to send extra notes or emails because everyone will be notified when a file is updated.
Better collaboration with modern comments Have control of when you send comments to your co-authors and be productive with a consistent commenting experience between Word, Excel, and PowerPoint.
Know who's in your document See who else is working along with you and where they are in the document. You'll find this experience in Word, Excel, and PowerPoint.
Visual refresh Work with a modernized Start experience and newly refreshed tabs in the ribbon. Experience a clean, clear style with monoline iconography, a neutral color palette, and softer window corners. These updates communicate action and provide features with simple visuals.
Look left, look right… XLOOKUP is here! Row by row, find anything you need in a table or range with XLOOKUP.
LET function The LET function assigns names to calculation results. This allows storing intermediate calculations, values, or defining names inside a formula.
XMATCH function The XMATCH function searches for a specified item in an array or range of cells, and then returns the item's relative position. You can also use XMATCH to return a value in an array.
Sheet views Create customized views in an Excel worksheet without disrupting others.
Link to a slide Ask a colleague to contribute to your slide deck and start them directly on the slide you need help with.
Translator and ink in Outlook Translate email messages into more than 70 languages on the fly and view the transcript—all within Outlook. Annotate email images or draw on a separate canvas using your finger, pen, or mouse.
Support for OpenDocument format (ODF) We now include support for the OpenDocument format (ODF) 1.3. The ODF 1.3 specification adds support for many new features.
And so much more! Learn more about the features included in the Office 2021 Professional Suite by visiting Office 2021 features.
Combined with its powerful new tools that expand across the entire office family, office 2021 provides users with an unparalleled office experience. This latest version of Office certainly modernizes the Office suite to make sure it stays relevant for years to come. Cutting-edge integrations and brilliant development team responsiveness are seen with the all-new Microsoft Access available when you buy Microsoft Office 2021 Professional Plus.
Whether you're a student or a professional, Office is the productivity suite of choice for anyone looking to get things done! The latest version offers an array of new features and benefits designed to make your workday easier and more efficient. From improved cloud access that lets you store and share documents with ease, to powerful AI-driven research tools that can help you collaborate with others in real-time, this upgraded version has it all. Get ready to take advantage of the future of productivity: try out the newest version of Office today!
Check Office 2021 Professional Plus price for Windows now. If you are looking for Office 2021 for Mac, search no further! Visit Turnkeypoint's Office 2021 Home and Business for Mac for pricing and product details.
Microsoft Office 2021 price:
Before you make any purchases, be sure to do your research so you can get the best value for your money. Take the time to compare prices and assess which offers are most suitable for you in both quality and affordability. Even small differences in pricing across different vendors can add up over time.
So by taking a few moments to gather information beforehand and setting up price alerts, you can guarantee that you're always getting the best deal available! Don't miss out on great savings and make sure to select the right products at the right prices.
Microsoft offers different pricing for Office 2021 and its respective variants. The Home and Student versions are compatible with a single PC or Mac and cater to a single person, which would cost you USD 149.99. While an elevated Office 2021 Professional edition is priced at USD 439.99 for Windows and Mac. All products are a one-time purchase or a non-subscription version for a single PC or Mac. It is dedicatedly licensed for home usage and contains Microsoft support enabled for 60 days without any additional cost. Product keys directly purchased from Microsoft will cause more but it comes with assurance. The Home and Business version compatible with a single Mac costs $439 USD, as well.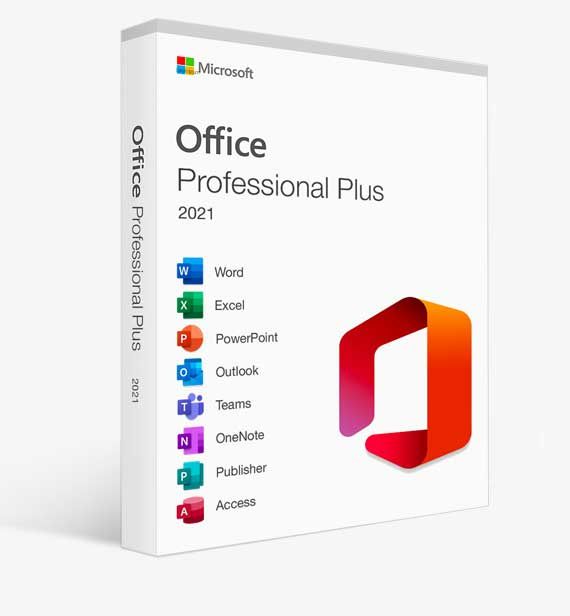 On the other hand, there are reputable Office 2021 online sellers that offer cheaper pricing for the same product you get from Microsoft. The prices can be as low as a fraction of the original price! Credible sellers of Office 2021 not only offer affordable prices but also assures the best shopping experience. Real product keys. Safe and secure online payment system. Convenient and streamlined online shopping. Offers multiple payment options like PayPal, Credit Card, Google, and Apple Pay. Enjoy longer product care with 2 years warranty. If you are looking for one, visit Turnkeypoint.com now!
Office 2021 System requirement for Windows and macOS
If you are interested in Office 2021 Professional Plus for your Windows PC, you need to have the following Windows requirement:
Microsoft account (for Account Bind product keys)
Internet access
Windows 10 or 11 Home/Pro
1.6 GHz, 2-core processor
1024 x 768 resolution (for PC)
DirectX 10 graphics card for graphics hardware acceleration
4 GB (64bit), 2 GB (32bit) RAM
4 GB available disk space
Office 2021 Home and Business for Mac needs to have the following system requirements:
A Microsoft Account
Internet access
Processor: Both Intel and M1 chip & M2 chip computers are supported.
Memory / RAM: 4 GB or more.
Hard disk: A minimum of 10 GB available hard disk space; HFS+ hard disk format.
Operating System: One of the current or past two macOS releases is required to install and use Office 2021 for Mac.
Once you confirmed that your computer meets the system requirements, you can proceed in burying Office 2021 Professional Plus for Windows or Office 2021 Home and Business for Mac. If you prefer purchasing directly from the makers of the application, you can do so! But if you are on a tight budget or if you feel that the original price for Office 2021 is too expensive, look for a trusted seller.
How do you know that you are getting what you pay for?
Opting to buy Office 2021 Professional Plus from unverified sites or those portals which are not as credible as Microsoft can land you in a lot of trouble. You might lose your money. You might land up with a non-performing or a defunct version of Office with you. However, there are also a lot of reputable Office 2021 or Microsoft Product sellers online that guarantee your online security, affordability, shopping convenience, and excellent post-purchase technical assistance for as long as two years!
Here are a few tips that will help you:
Look for the Reviews
Reviews are a great way for a customer to get insight into how other people have experienced doing business with the seller in question. Positive reviews are generally good indicators of a supplier's legitimacy. But keep in mind that false reviews can also be created for both good and bad reasons.
Excellent Customer Support
Look for signs of active and responsive customer support via chat or email. Reputable sellers will always have either or all of these support options. Try contacting their support line to see how responsive they are before making your purchase. Any seller with an excellent track record of helping customers solve their problems will likely have a very good customer helpline and will also be interested in building a long-term relationship with you.
While AI has become a trending tool in providing customer or technical support, nothing beats interacting with a real person!
Money Back Guarantee
Most legitimate sellers offer a money-back guarantee on their products to allow you to try the product risk-free. This shows their commitment to the quality of their products as well as their confidence in their ability to solve your problems.
Many legitimate sellers also offer replacement guarantees in case your product stops working due to a technical problem within a certain period.
If you are looking for a legitimate seller that has all these good qualities, try checking out reputable stores like Instant and Cheap Software ✓ | Turnkey Point. The company offers a wide range of genuine software products at competitive prices and has a proven track record of satisfied customers.
Longer Product care and Warranty
Look for online shops that offer extended product warranties. Turnkeypoint.com provides free technical help for two years with 24/7 chat and email support!
For more information about tech and software solutions, visit our blog at Turnkeypoint.com. We offer a wealth of knowledge and insights, as well as helpful advice.
What are you waiting for?
If you're looking for a way to get your hands on the latest Office 2021, look no further! There are now a variety of online retailers that offer product key purchases at an affordable price. Whether you're just getting started in the world of Office 2021 or you've been using it for years, this is one of the most convenient and cost-effective ways to have access to all the features and tools it has to offer. Don't wait – take advantage of this amazing opportunity now!
With the right Office 2021 product key, you can easily take advantage of the latest version of Office. No matter what tasks or projects you have at hand, Office 2021 has all the tools and features to make your work easier, faster, and more enjoyable. Shopping around for the best deal can help you save money on your purchase, so it's worth taking a little extra time to compare prices before buying. Now that you know how easy it is to get started with Office 2021, don't wait any longer – start discovering all this powerful software suite has to offer!
Start a chat with us and learn more from a real person, press the chat bubble below now!