After a Windows clean install, there are still a few things you need to do. These steps will ensure that you will have a smooth experience, and you'll only do this once. Here are some key things to do after installing Windows, whether you've just reset or set up a fresh installation.
1. Check your Network if it is working after a Windows installation
After installation, immediately check the bottom right System Tray Network icon if you have internet connectivity. In the event that there is no network connection or no network exists, you can install the driver you have saved prior to your clean installation of Windows.
To do that, Open Device Manager: Right-click on the Start menu and select Device Manager. Right-click on the device whose driver you want to restore and click on the Update driver option. Select and browse from My Computer for the driver software option. Then locate the backup you made for the Windows Network drivers.
If you don't have a backup for the Network drivers, check this link Solved: WiFi Keeps Disconnecting After Windows 10 update. You may also download the drivers from your computer's manufacturer, make sure that you have the correct model and make of your computer.
If your computer's Network is working, you need to update your Windows OS
2. Update the OS after a Windows clean install
Even though you just installed Windows, chances are that some recent updates are pending. These updates must be installed right away to make sure you have the latest features and security patches.
To check for Windows updates, open the Settings app (using the Win + I shortcut or the icon on the Start menu) and go to Update & Security > Windows Update.
On this page, click Check for updates and give it some time. After a few moments, it will begin to download and install updates, if needed.
Once Windows has downloaded all the updates, install them, and reboot your computer.
Note: Older Windows OS, Win7, and Windows 8, no longer receive automatic updates from Microsoft. You may need to manually search for them on this website Microsoft Update Catalog
3. Activate your Windows
Microsoft makes it easy to install Windows 10 or 11 on your PC without a valid license. If you didn't enter a license key or sign into a Microsoft account that has a digital license during the setup process, you should activate it now.
This is a crucial step after a Windows clean install. By activating your OS, you will have access to all Windows functions and features.
For Windows 10, head to Settings > Update & Security > Activation to check if you've activated Windows yet. If you have, you're all set. If not, you'll need to purchase a valid Windows license, visit our product listings here, Windows Licences, Affordable & Official | Turnkey Point
With Windows 11, you need to go to Settings> System> Activation if it's activated, you're good to go but if it's not click Activate or Change product key. If you don't have one, you can find affordable product keys for Windows 11 here, Windows 11 Archives – Turnkey Point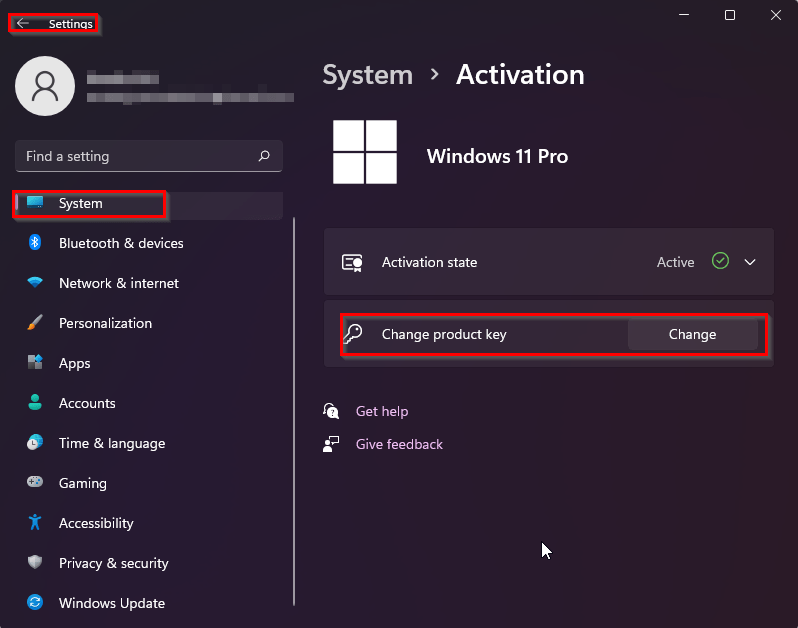 4. Update your drivers after a Windows clean install
A device driver is a computer program that operates or controls a particular type of device that is attached to a computer. In other words, drivers allow Windows to properly communicate with your computer's hardware.
After a Windows clean install, installing the right drivers is an important step. Windows will install generic drivers for devices like keyboards and mice on its own, but you should know how to install other important drivers that do need semi-regular updates. You would need to prioritize your graphics drivers, chipset drivers, and special hardware that you rely on. Please check this article on how to find and replace outdated drivers.
Steps in updating your drivers
For seasoned Windows users, updating drivers is a piece of cake. With beginners, you just need a few steps. After a Windows clean install, it is important to update your drivers to ensure a smooth experience.
Step 1. Open the Device manager by typing it in the Windows search
Step 2. Look for the Device you need to update, such as your graphics drivers, chipset drivers, and so on
Step 3. Right-click on the device and select Update Driver
Step 4. You will be prompted with options on how to search for the driver, if you have downloaded and created a backup for your driver, choose the second option.
If you do not have the drivers, select the first option. Windows will then search for available updates for your device.
Step 5. Install available updates and reboot your computer
Do the same steps for your other device drivers and reboot your computer.
5. Reinstalling your apps
Once you have updated your drivers, the next step you need to do after a Windows clean install is reinstalling the apps you have. You can start reinstalling using the backup you prepared before doing a clean install.
If you have created a backup for your apps, using Ninite, you need to download the app on your new OS and install the apps. You can also refer to the backup you created in reinstalling the apps.
In addition, you can also install antivirus software or use your previous cyber-security program. You can install Malwarebytes, BitDefender, or any trusted provider.
6. Tweak some default Windows settings
Windows 10 and 11's out-of-the-box settings aren't optimal for everyone. If you don't want to use a Microsoft account to log in, dislike Bing search baked into the OS, and hate Edge, you'll be happy to know you can change all of these. They're usable, but you'll probably have a better experience by tweaking them.
After you've installed your favorite apps, you should set them to run by default. To change the apps that Windows 10 uses for various purposes, perform the following:
Head to Settings > Apps > Default apps.
Select your preferred apps for each category, including Email, Music player, Web browser, and more.
Below that, click on Choose default apps by file type if you'd like to associate various file types, such as PDF, DOCX, and TXT, with specific programs.
For another view, choose Set defaults by app and pick an app to see which defaults it currently has, and which ones it can use.
Disable Unnecessary Startup Items after a Windows clean install
Many apps set themselves to run at startup, which is a waste of resources and makes your computer take much longer to boot up. After you've installed the software, you should make sure that only approved apps run at boot.
Open the Task Manager with Ctrl + Shift + Esc, or by right-clicking on the taskbar and choosing Task Manager.
Click More Details to switch to the full view, if needed.
Switch to the Startup tab.
Right-click on every app you don't want to start automatically and select Disable to prevent it from launching on startup.
Setup Windows Security after a Windows clean install
A native app for your computer security is irreplaceable, even if you have installed third-party antivirus software, it is still necessary to enable and configure Windows Security on your device. Your device will be actively protected from the moment you start Windows. Windows Security continually scans for malware (malicious software), viruses, and security threats. In addition to this real-time protection, updates are downloaded automatically to help keep your device safe and protect it from threats.
Even more so, you can customize your Windows security and get the most out of it, Stay protected with Windows Security
7. Migrating your backup files after a Windows clean install
You are almost there! Once you have done all the steps above, the only thing you need to do is transfer your backup files to your computer. To easily access your files in your backup storage, it is beneficial to transfer them to your new computer. However, before you do that, scan all of the files from your backup storage to eliminate files that may have been infected with viruses or malware.
It is a good time to run Malwarebytes or any antivirus software on your backup storage. This will ensure that no viruses and malware have sneaked into your new Windows system.
Bonus: You can start backing up your new Windows at this stage. For Windows 10 Use File History to back up to an external drive or network location. Select Start​ > Settings > Update & Security > Backup > Add a drive , and then choose an external drive or network location for your backups.
In Windows 11, you can restore files from a backup created with Backup and Restore or File History.
Congratulations! You have effortlessly finished setting up your new, or reinstalled, Windows OS. Well, there are other settings your can tweak, for example, Windows Privacy. However, you can do those after performing the 7 important steps after a clean install. This will make sure that you will have a better Windows experience.
If you need any help installing Windows or Office applications on your computer, please feel free to reach out to us at TurnkeyPoint.com!
Are you looking for a new Office product for your Windows? You're in luck, we sell high-quality Microsoft products at affordable prices. Check out our Microsoft Office products now!