Are you planning to purchase a Microsoft product key online for the first time and worry about whether you will get scammed? Don't worry, we have got your back! In this blog post, we will explore the different ways how to spot legit Microsoft sellers from scams.
Summary
When buying MS Product keys from online sellers, you need to commit some of your time to search for legit stores. Sparing some of your time researching a legit seller will save you from future problems!
Be familiar with the type of MS product keys, and only choose retail versions.
We want to make sure that our readers can shop securely and confidently for their products with the peace of mind of knowing that they won't inadvertently fall victim to frauds masquerading as legitimate Microsoft Office and Windows product key sellers.
Let's dive right in and learn how to identify real deals when purchasing your Microsoft Office software license.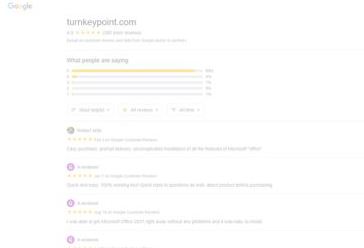 Buying a Microsoft product key online requires due diligence – You're probably well aware that there's an ocean of scams out there related to buying things on the internet, but did you know this also applies to legitimate Microsoft product keys? It can be incredibly difficult to tell good from bad when it comes to these merchants.
Fortunately, our blog post will provide you with tips and tricks so that you can easily differentiate between legit online Microsoft product key sellers and those who are only after your money! If you've been feeling intimidated about making this purchase, take heart because we've got all the information necessary right here!
1. Do they have reviews and ratings?
If you're planning to buy a product key from an online seller, be sure to check out their reviews and ratings first. You don't want to end up with a key that doesn't work or worse, a scammer who takes your money and disappears. So take a few minutes to do a quick search, read through some reviews from other customers, and see what rating the seller has. It's always better to be safe than sorry.
Reviews can provide insight into the quality of the products and services offered by the online shop. By reading reviews, you can get an idea of the experiences other customers have had with the shop and its products, and make an informed decision about whether or not to do business with them.
Visit reputable review sites to spot a Microsoft legit seller
A review of the online shop can also provide information about the reliability of the online shop. You can find out if they deliver products on time, have good customer service, and if they honor returns and refunds. It shows that the company has established trust between the online shop and potential customers. By seeing that other people have had positive experiences with the shop, you may feel more confident in making a purchase and trusting the shop with your personal and financial information
Checking reviews of an online shop can provide valuable information that can help you make an informed decision about whether or not you want to buy from them. Do some research on the seller before purchasing from them. Look for reviews from other customers, check their website for any contact information, and verify their business legitimacy.
Reviews from TrustPilot and Google Shoppers review will provide you with information from real customers.
Verify if they have a seller badge
When searching for a product online, it can be hard to identify which seller to trust. That's where Google's Trusted Store badge comes in handy. This little badge gives you peace of mind that the seller has gone through a verification process to ensure they are a legitimate and trustworthy business. Not all sellers have this badge, so it's important to double-check before making a purchase.
An added bonus? Verified sellers often have better customer service and return policies, making the buying process that much smoother. So the next time you're shopping online, keep an eye out for that Verified Seller badge.
2. Does the store have a valid contact detail?
When planning to do business with a company – whether it's buying a product or hiring a service – you want to make sure it's a legit operation, right? One way to check is to make sure the business has a valid address and contact information.
Think about it: if the company doesn't have a physical location or any way to contact the company, that's pretty sketchy. So do yourself a favor and take a few extra minutes to verify that the business you're dealing with is on the up and up. Your wallet and your peace of mind will thank you later!
Although checking an online store's valid business address and contact information can be a good step in ascertaining its legitimacy, it is not always a foolproof method. On one hand, a legitimate online store should have a physical business address and contact information available on its website. This information can be used to verify that the store is a real business and to contact them in case of any issues. Check their About Us page to learn about their company.
Verifying address and contact information is not 100% foolproof
By verifying the address and contact information, you can also determine if the store is located in a legitimate business area and if their contact information is valid. However, it's worth noting that some fraudulent online stores may still provide fake addresses and contact information to appear legitimate. In such cases, the provided address may be nonexistent, or the phone number and email address may not work.
Therefore, it's important to look for other signs of legitimacy, such as customer reviews, ratings, and accreditations from reputable third-party organizations.
Checking for an online store's valid business address and contact information is a good start to verifying its legitimacy, but it should not be relied upon as the only factor in determining the trustworthiness of an online store. It's always best to conduct thorough research, check for multiple indicators of legitimacy, and exercise caution before making any purchases from an online store.
3. Do they offer customer support?
Check if the seller offers customer support in case you encounter any issues with the product key. A legitimate seller should have a support team available to assist customers.
When it comes to purchasing a product key, it's important to make sure that the seller offers support and technical assistance. After all, you want to be sure that you're getting what you paid for and that you can get help if something goes wrong.
That's why it's always a good idea to do your research ahead of time and find a seller that you can trust. Whether you're buying a product key for your favorite video game or for a crucial piece of software, you want to be sure that you'll be able to get help if you need it.
Technical support can help you activate the product key and ensure that you can use the software as intended. This is particularly important if you are not familiar with the activation process, or if you encounter any issues during the activation process.
Post-purchase customer support
In the event the product fails to activate your copy of Windows or Microsoft Office, technical support can help you troubleshoot the problem. They can provide guidance on how to resolve the issue, or if necessary, provide a replacement product key or offer a refund.
In addition, some software products require regular updates and upgrades to function properly. Technical support can help you with the update process, ensuring that you have the latest version of the software and that it continues to function properly.
Most legit Microsoft sellers offer customer support
By offering technical support, the online store demonstrates that they value their customers and are committed to ensuring their satisfaction. This can help build trust and confidence in the online store, and encourage customers to purchase from them in the future.
Legitimate product key sellers offer technical support to their customers. Because by offering technical support, the online store demonstrates that they are a reputable seller that stands behind its products.
In summary, technical support is important when purchasing a product key from an online store. It can help ensure that the product key is activated properly, troubleshoot any issues that may arise, and provide customers with a positive experience.
As an added feature, look for companies that have real persons handling your concerns. So, take the time to find a reputable seller, and rest assured that you'll be well taken care of.
4. Do they offer a money-back guarantee?
When it comes to shopping, there's always a bit of uncertainty involved. You never really know if the item you're purchasing will live up to your expectations until you have it in your hands. That's why it's reassuring to know that there are merchants out there who offer money-back guarantees.
It's like a safety net for your wallet. So, the next time you're browsing online or in-store, be sure to choose merchants who have your back with a money-back guarantee. It'll give you peace of mind and make your shopping experience that much better.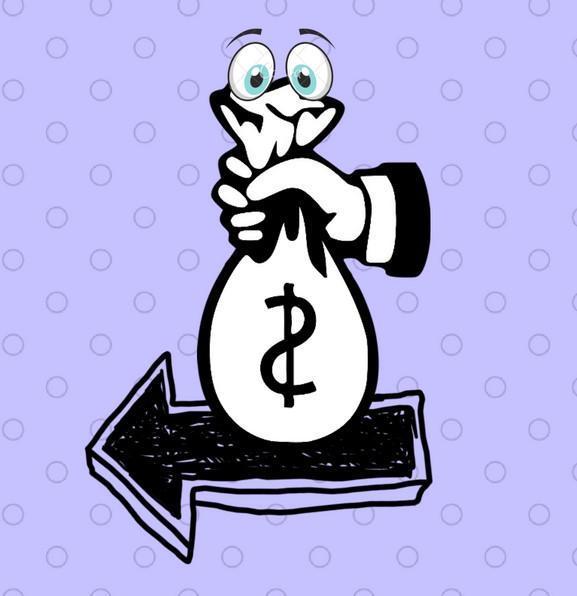 Legitimate sellers will typically offer secure payment methods such as PayPal or credit cards. Avoid sellers that only accept wire transfers or other unsecured payment methods.
Make sure you are purchasing the correct license type for your needs.
Make sure they offer secure payment
Legitimate sellers will typically offer secure payment methods such as PayPal or credit cards. Avoid sellers that only accept wire transfers or other unsecured payment methods. Make sure you are purchasing the correct license type for your needs. For example, if you are purchasing a license for business use, ensure that the seller offers business licenses.
Secure payment systems ensure that your personal and financial information is protected from potential fraud or theft. This includes sensitive information such as credit card details, bank account information, and other personal data. It provides peace of mind and confidence in the transaction, knowing that your payment is being processed through a trusted and reliable system.
Check the seller's refund policy
When it comes to making online purchases, it's important to always be aware of the seller's return policy. It can save you from potential headaches and hassle if the item you receive is not quite what you expected or if it arrives damaged.
Be sure to read through the policy carefully and take note of any time constraints or conditions that may apply. A friendly refund policy can also indicate a seller who values customer satisfaction and is willing to go the extra mile to make sure you're happy with your purchase.
So, before you click that "buy" button, make sure you're informed about the policies in place for refunds and replacements. This information is available on the store's FAQ page.
It is essential to do your due diligence before purchasing from an online seller. Trustworthy sellers should provide clear and transparent information, have a good reputation, and offer secure payment options.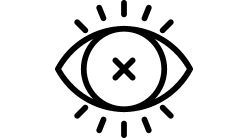 A friendly reminder to keep an eye out for any sneaky hidden costs or "freebies" that might come with extra charges. It's a bummer to think you're getting something for free and then end up with unexpected fees.
Hidden costs and potential security threats
Hidden costs and potential security threats are important factors that should be considered by anyone looking to invest in a new product or service.
While the initial cost may seem appealing, there can be hidden fees that add up quickly, ultimately resulting in a much larger bill than anticipated. Additionally, with the rise of technology comes an increase in potential security threats.
By staying aware of these hidden costs and security threats, individuals can make informed decisions about where to buy with their money and ensure the safety of their personal information.
Is it safe to purchase affordable Windows product keys online? Feel free to learn the answer from this article, Does buying a cheap Windows license compromise your security?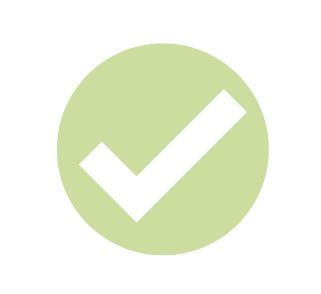 Carefully read the terms and conditions, as well as any other information provided by the seller. Pay attention to any details about additional fees or charges, such as shipping fees, handling fees, or taxes.
Check and compare the prices between different sellers, make sure you are comparing the total cost, including any additional fees or charges. Some sellers may offer a lower price for the product but may charge higher fees for shipping
Chat with their customer support. If you are unsure about any fees or charges, don't hesitate to ask the seller. A reputable seller should be transparent about their pricing and should be able to provide you with clear answers to your questions.
Check your credit card statement after you have purchased. Make sure you have only been charged the agreed-upon amount. If you notice any additional charges, contact the seller immediately to seek clarification.
It's important to be vigilant when making a purchase and watch out for hidden costs or fees that may be added to the total price. By carefully reading the fine print, comparing prices, researching the seller, asking questions, and checking your credit card statement, you can help ensure that you are not caught off guard by unexpected charges.
So, before agreeing to anything, take the time to read the fine print and ask questions if necessary. It's always better to be safe than sorry, especially when it comes to your hard-earned cash.
6. Understanding the type of product key you are buying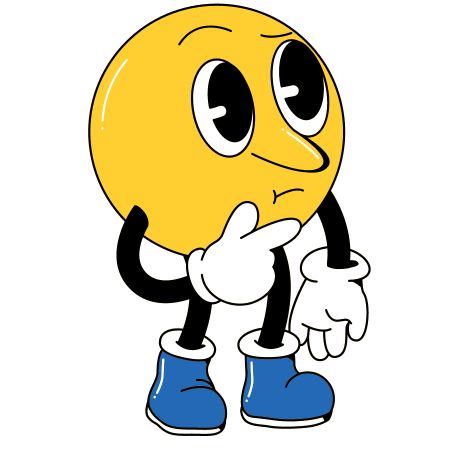 When it comes to buying a product, it's important to understand exactly what you're getting yourself into. Sure, you may be drawn in by flashy packaging or a snazzy advertisement, but do you really know what you're getting?
Take a minute to research the product and read up on its features and specifications. Knowing what you're buying can save you from disappointment and help you make the most informed purchase possible.
Plus, learning about the product can also give you a better sense of its value and whether it's worth your hard-earned cash. So, before you hit the checkout button or swipe your card, take a moment to really understand what you're buying. Your wallet (and sanity) will thank you in the end.
Know the type of product keys being sold
Microsoft software licensing can be confusing. Do you need a Retail version or an OEM version? Many people have heard of the two versions but may not know what they really mean.
Are you in the market for purchasing Microsoft Office or Windows? Not sure which product key to buy? Don't worry – this blog post will describe in brief and clear detail which type will work best for you.
This will also include the three different types of product keys: OEM, Retail, and MSDN. You'll find out what each type offers (including their pros and cons) so that you can make a more informed decision when it comes to purchasing the perfect software for your needs.
With insight into the three types of licenses, you will be able to determine which license is right for your personal and business needs.
Breaking Down the Terminology: OEM, Retail, and MSDN
Have you ever found yourself confused by all the technical jargon surrounding computer software? Don't worry, you're not alone! One common source of confusion is the terminology used to describe different versions of software – OEM, Retail, and MSDN.
OEM stands for Original Equipment Manufacturer, which basically means software that comes pre-installed on a new computer.
Retail versions, on the other hand, are sold in stores or online and can be installed on any computer that meets the system requirements.
Finally, MSDN refers to Microsoft Developer Network, which is a subscription service that provides access to software for developers to test and develop new applications.
By understanding these terms, you can make more informed choices when it comes to purchasing or using different versions of software. And hey, now that you know the lingo, you might just impress your friends with your newfound tech knowledge!
Difference between OEM, MSDN, and Retail Product Keys
If you're looking to upgrade your computer's operating system or buy a new one, you'll quickly come across the terms OEM and retail product keys.
But what's the difference between the two? Simply put, OEM (Original Equipment Manufacturer) keys are meant for system builders and are typically sold in bulk at discounted prices.
While Retail keys are intended for individual users and are often sold in fancy boxes or purchased from a legit Microsoft seller.
The key thing to remember is that both types of keys will activate the same operating system and applications. OEM keys are often bound to a specific computer or motherboard and cannot be transferred, while retail keys can be used on multiple machines as long as they are only activated on one computer at a time.
So, if you're a system builder looking to save some money or just an individual who wants to be able to transfer their license from one computer to the next, make sure you know which type of product key you're buying before you make your purchase.
How to tell if a Product key is an OEM, Retail, or MSDN
So, you just got a product key from a friend, but you're not sure if it's the real deal. Don't worry, you're not alone. It can be tough to tell if a product key is an OEM, Retail, or MSDN license just by looking at it.
But fear not, there are a few things you can look out for. First off, if the key is printed on a sticker that is affixed to the computer or packaging, it's most likely an OEM license.
Retail keys are usually found inside the packaging or included as a card. They can also be purchased from online sellers. If you are not sure where to find it on their website, reach for their customer support and ask for the information.
And as for MSDN licenses, they're typically intended for system builders and software developers, so if you're not one of those, it's safe to say your key isn't an MSDN. Just a few things to keep in mind when trying to identify what type of license your product key is!
Importance of knowing the type of product to spot legit Microsoft sellers
It's important to know the terminology and differences between OEM, Retail, and MSDN Product Keys in order to make an informed decision when buying a software license for your new device. Understanding what type of product keys each license entails can help you get the most value out of your money and ensure you're picking the best option for your needs.
Of course, it's always wise to compare prices online first before committing to buying one type of product key over another. Regardless of which type you choose, all three types are valid Windows licenses that can provide powerful protection that'll last you for years.
Now that we've broken down the basics and gone through some of the pros and cons associated with each choice, you're well-equipped to make an educated decision when deciding which product key is right for you.
What are the types of product keys that are not ideal?
Avoid purchasing MSDN and Shared credential product keys
Before you make a purchase, consider all your options and understand the disadvantages that come with opting for either MSDN or Shared credential versions of Microsoft Office products. Let's take a look at what makes these alternatives inferior to their more expensive counterparts and ultimately worth avoiding altogether.
MSDN keys are volatile, and as such Microsoft could detect keys that are not used for their intended purpose, and could deactivate the keys. Leaving you unable to activate your product.
Shared credential, is mostly for used Office 365 application. It is mostly used in schools or by large corporations. Since its main activation procedure is through a shared account, it could present a data breach.
Risks of purchasing MSDN and Shared credential Microsoft products
There is a greater risk associated with buying these products, including the risk of using pirated software and the lack of customer support.
When it comes to buying products, it's important to weigh the risks associated with each purchase. This is especially true when it comes to buying products like pirated software or other bootlegged items. Not only is this illegal and unethical, but it can also put you at risk for a host of problems, ranging from security threats to subpar performance.
Additionally, these products often lack the kind of customer support that legitimate products come with, leaving you to fend for yourself if anything goes wrong. By doing your research, understanding the potential consequences, and sticking to legitimate options, you can make sure that you avoid the risks associated with buying pirated products.
Get the best value by buying from a legit Microsoft seller
In conclusion, buying a new Windows license and/or an MS Office product key can be difficult, but with a little bit of research and savvy shopping, you can get the best value for your money. First things first, decide on your budget and stick to it. With this article, you are now able to spot a legit Microsoft seller and always check if they are selling Retail versions of the product key you need.
Look for deals and promotions from reputable stores and websites. Don't forget to compare prices and read reviews from other buyers to ensure you're getting a good deal. It's also important to consider your specific needs and prioritize the features that matter most to you. Don't get swayed by flashy marketing tactics and unnecessary extras. With careful planning and smart shopping, you can get Microsoft products that are perfect for your budget and computing needs.
Once you have found a store that you can trust, you can continue building a relationship with the business. You can be confident that you will receive the same quality product keys in your next purchase. With the assurance that the company you choose will have your back with their professional and friendly customer support.
Are you looking for a Microsoft Office application? Here is an article with Useful Microsoft Office 2021 Shopping Guide.
Learn how to install Windows 11 with our detailed step-by-step guide!