Taking screenshots is very important as this will let you capture exactly what you are seeing on your screen. You can use this as a reference and/or share it with others. Moreover, screenshots are extremely helpful especially when you encounter unusual error messages. This will essentially save time and effort rather than describing them.
Snipping tool
While there are several free apps that you can download to take screenshots, Windows OS also offers a built-in tool to take snips. It is known as the Snipping tool! This tool is very easy to use.
You can launch it either by searching on your Apps list or simply pressing the Windows logo key + Shift + S buttons on your keyboard simultaneously.
With this tool, you can capture snips as:
Drag the cursor around the object you wish to capture a snip(s) forming a rectangle.
Draw a free-form shape around the object you wish to capture snip(s).
Select a window, such as a dialog box, that you want to capture.
Capture the entire screen. When selecting this mode, it automatically captures the full screen.
By default, the images taken using the Snipping tool are automatically saved in the Pictures folder > Screenshots sub-folder.
Print Screen Button
Another helpful tool to take a screenshot is using Print Screen (PrtSc) button on your keyboard. To use this, you just need to press the Windows logo key + PrtSc keys on your keys simultaneously.
By default, this will capture your full screen, and the image is also automatically saved in your Pictures folder > Screenshots sub-folder.
You can also set up the PrtSc button to launch the Snipping tool. All you have to do is to go to Start > Settings > Accessibility > Keyboards, then turn on "Use the Print Screen button to open screen snipping". That's it!!
Free apps
You can find a bunch of screenshot apps online, but these apps are the most user-friendly.
Capture
This is free software that is developed by TechSmith and is available for both Windows and Mac computers. This was formerly known as Jing. TechSmith Capture offers a number of features which includes;
New, modernized video capture, including longer video recording, as well as webcam and system audio recording.
Share to your Screencast or TechSmith Knowmia account.
Updated video format output to .MP4.
Full screen and regional image capture.
The ability to share screenshots to TechSmith cloud services such as Screencast, as well as save to your local drive, or copy and paste into a document.
Simple image annotation tools, including an arrow, rectangle, highlighter, and a callout with font face and size control.
To take a screenshot using Capture, simply;
1. Open the app.
2. Click the red Capture button.
3. Drag the cursor around the object you wish to capture an image.
4. Once you have covered the target object, release the cursor. Then click the Camera icon.
5. You can then add image annotation tools, including an Arrow, Rectangle, Highlighter, and a Callout with font face and size control, etc.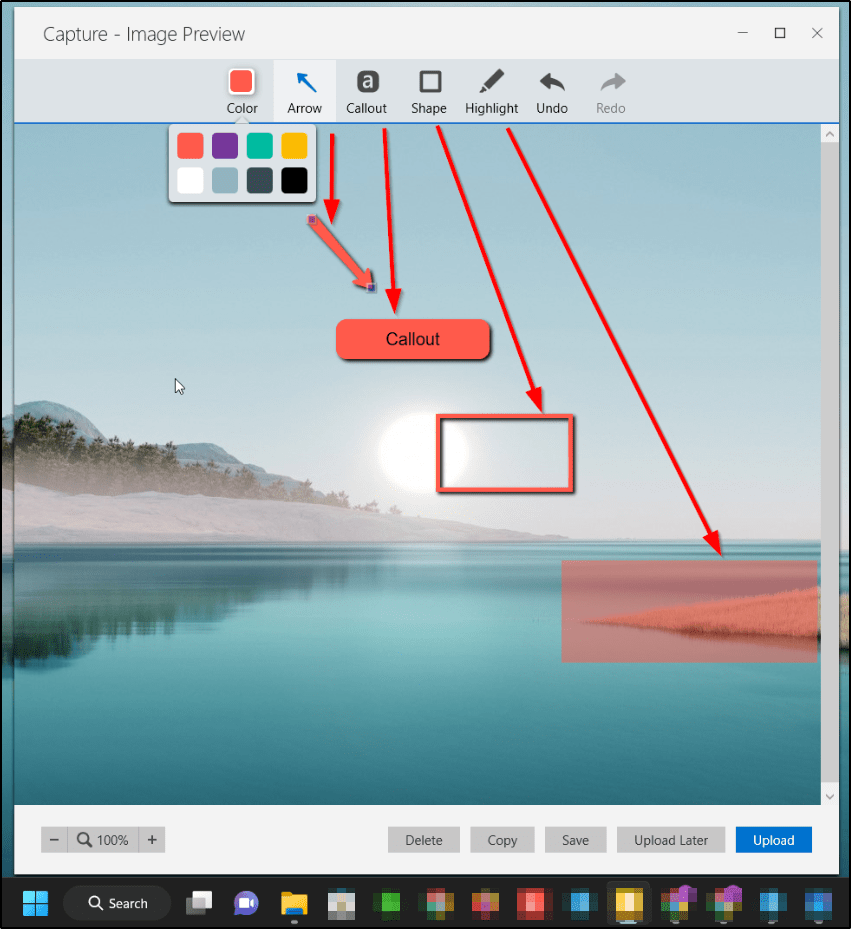 6. After adding image annotations, you can then Delete, Copy, Save, Upload later, or Upload it.
You can download this software by clicking this link, Share Ideas Instantly with TechSmith Capture
Greenshot
This is another awesome screenshot software tool for Windows computers. This open-source software offers the following key features;
Quickly create screenshots of a selected region, window, or fullscreen; you can even capture complete (scrolling) web pages from Internet Explorer.
Easily annotate, highlight or obfuscate parts of the screenshot.
Export the screenshot in various ways: save to file, send to the printer, copy to clipboard, attach to e-mail, send Office programs or upload to photo sites like Flickr or Picasa, and others.
It's fairly easy to take screenshots using Greenshot. You just need to;
1. Open the app.
2. The app will be accessible in your system tray.
3. From there, you can choose to take screenshots as Capture region, Capture the last region, Capture window, Capture full screen, and Capture window from the list.
In the example below, we are using "Capture region" to show you how it generally works.
4. Drag the cursor around the object you wish to capture an image.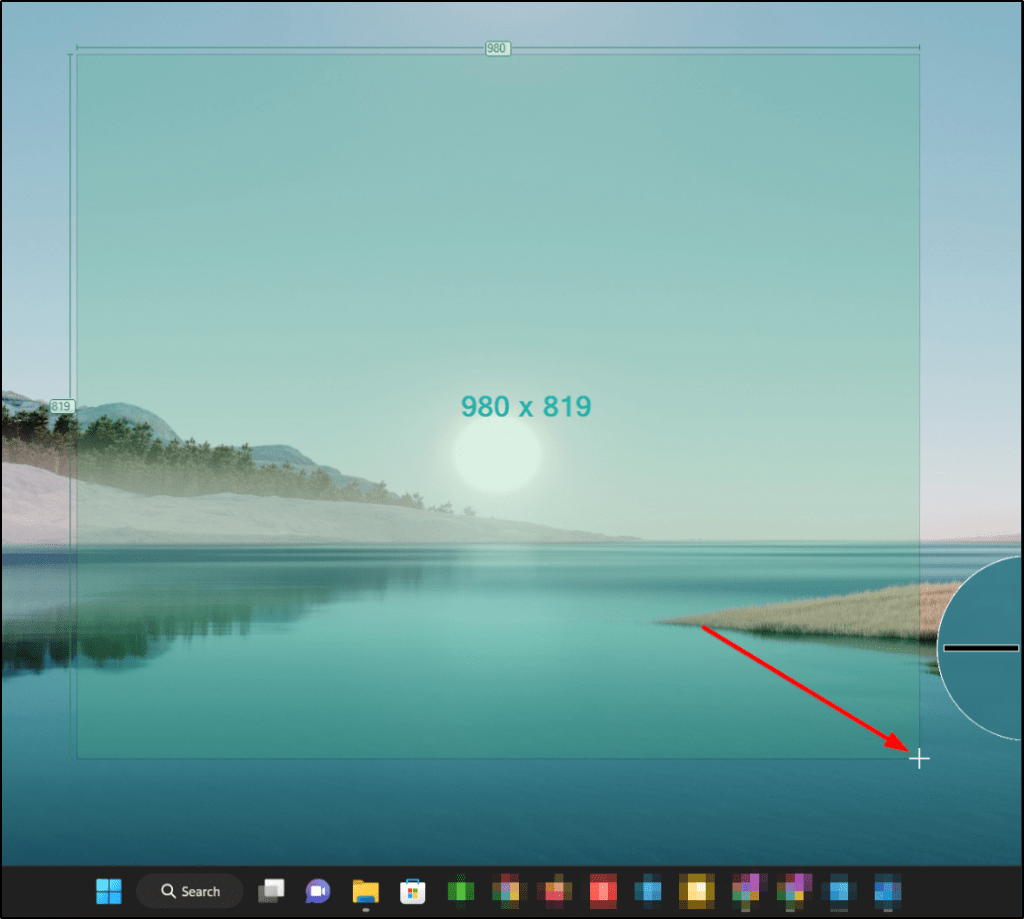 5. Once you have covered the target object, release the cursor. A box on the lower left corner of your screen will pop up with the options on what to do with the snip you've taken
For ease of use, you can also set up your own preferences and shortcuts on Greenshot. You can find these options by clicking the Greenshot app on your system tray.
This software can be downloaded through this link, Greenshot
That's it! I hope you find this article informative and helpful.
Enjoyed this article? You can find more of this on our website Tunkeypoint.com. Just scroll down at the bottom of our home page and you'll find OUR BLOG. Here's a screenshot for your reference:
See! It's always easier to describe something with screenshots!!
Looking for affordable and instant Microsoft Products? Click this link!